2021 Trend Korean Spring Dresses Style Ideas
The globalization of all things Korean, including k-pop, k-dramas, and their characteristic style layouts – South Korean fashion is gaining momentum on the global stage and doesn't seem to be slowing down any time sooner.
Seoul quickly becoming one of the fashion capitals in the world, and definitely of Asia, Korean fashion is becoming more popular by the day.
However, they're the perfect transition piece and will save you a few bucks by using something you already have. Dresses are also easy to layer and can even be used as a skirt under a nice comfy sweater. For this season, the Korean fashion favorites seem to be mini, midi, and floral dresses.
Midi dresses, although providing larger coverage and usually coming with long sleeves, can also be easily layered for warmth. Korean it-girls have been styling this dress in a variety of ways, especially by pairing it with heeled long boots and fitted blazers. Button-up midi dresses work best and are usually warm enough to be worn by themselves. However, if you feel like it still might not be enough, there should be enough room to layer it over a blouse or add a soft snug cardigan.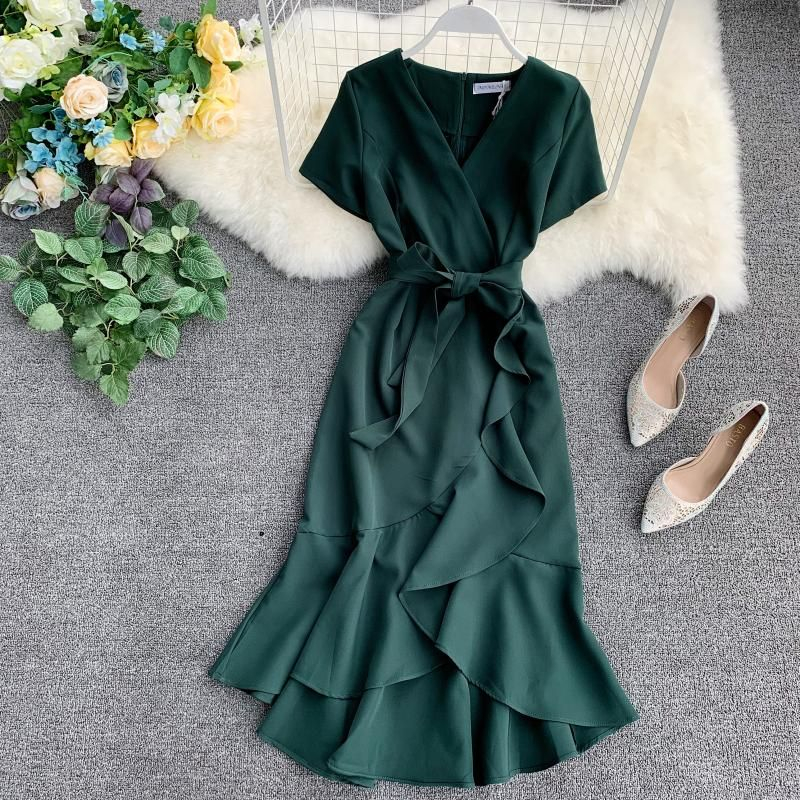 With that being said, today we wanted to bring you some 2021 Trend Korean Spring Dresses Style Ideas that are currently popular in Korea and that will be popular going into 2021.